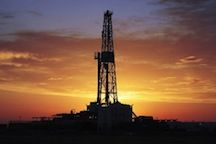 With over fifteen years of industry experience servicing various oil and gas companies, PT Aristirta Elprima Putra continues to strive to be the leading supplier of OCTG (Oil Country Tubular Goods) products ranging from couplings to tubing and casing for an oil and gas exploration.
Our focus and determination to provide the best service at competitive price within reasonable delivery time to our valued customers are second-to-none.
A team of dedicated and trained professionals is always around the clock; ready to help find solutions to the ever demanding and increasingly complex issues raised by our patrons.
Staying true to our commitment to providing the best quality products and services possible, PT AristirtaElprima Putra has also received a certificate of conformance to the international standard of quality management system, ISO 9001-2008.
We have maintained good long-standing relationships with business partners from around the globe with outstanding reputations, recognizable by their designations as API, ASTM, ASME, ANSI and NACE approved companies.
.

Updated: 2010-05-31